The third part of our series about stage lighting education finds out what a top UK lighting designer thinks is important before starting out in the lighting business.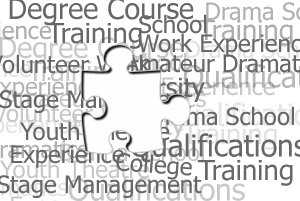 Durham Marenghi is a top flight international Lighting Designer. The only Bristish LD to light an Olympic event, Durham is behind many theatre shows and high profile spectaculars – he recently lit the Royal Opening of St Pancras Station. As a successful freelance LD, Durham understands the importance of both professional training and personality when it come to getting work in the stage lighting world . He also has extremely high standards, not least when choosing his own lighting team.
What is the most important thing that you look for when deciding to employ a newcomer into the lighting business? And how do your measure it?
DM: Calm approach, a sense of humour and a very professional attitude. Technical skills and attention to detail are important for technicians. A pride in your work and your appearance too.
There is a growing emphasis on provable training and skills – the business is becoming more "professional". Do you think that the "old" ways of getting into the business (like helping out at your local theatre) will become impossible or obsolete?
DM: Qualifications in all areas of professional life are becoming fundamental to getting work. A good degree plus relevant experience on your CV will be the best route into the industry.
Stage lighting has more degrees courses and specialist training focusing on particular areas like moving light programming or lighting design. Do you think that these courses serve a real demand for graduates?
DM:Lighting professionals need to know every aspect of their art. They also must have an understanding of many other associated disciplines, such as sound, carpentry and rigging.
What would be your ideal education for new lighting technicians, to gain good experience and qualifications before coming to you for a job?
DM: A 50/50 mix of a good degree course and actual experience in the industry. This should start from the bottom rung of the electrics department so that the absolute basics are not skipped.
Thanks to Durham for taking the time to speak to us.
Next…
Stage lighting hire is big business and the companies that provide rental equipment for shows employ and train hundreds of staff per year. Working within a large rental company can give a beginner plenty of opportunities to learn, get training and work with some of the latest lighting equipment.
Next up in this series we hear from the MD of one of the UK's famous names of lighting hire and find out his ideal stage lighting education.