This part of our series finds out what the Managing Director of a large Lighting Hire business considers essential in any stage lighting education.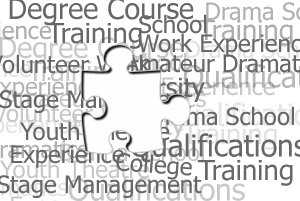 Think of big names in the UK lighting hire business and White Light is on the list. Originally serving West End theatres, White Light now has a portfolio that includes No. 1 touring shows, corporate clients and international events. Bryan Raven, as MD, is enthusiastic about the lighting technicians of the future and gives us his thoughts on a good stage lighting education, from a hire company point of view.
What is the most important thing that you look for when deciding to employ a newcomer into the lighting business? And how do your measure it?
BR: A company such as White Light is often looking for slightly different people to the normal lighting technicians. We need staff to have a more commercial aptitude as well an acceptance that they will always be "one step removed" from the frontline. Some people enjoy that element, others much prefer to be at the sharp end and actually "doing" shows.
We say to prospective staff, "turn up on time, work hard and care about doing a good job" and the we will do the rest – making sure you have the right skills, tools and time.

There is a growing emphasis on provable training and skills – the business is becoming more "professional". Do you think that the "old" ways of getting into the business (like helping out at your local theatre) will become impossible or obsolete?
BR: Not from our point of view at White Light. We have specifically targeted the amateur dramatic companies for recruitment in the past and will do so again. Someone who has a background in sales and does the lighting at their local am dram could be perfect for our sales office .
Stage lighting has more degrees courses and specialist training focusing on particular areas like moving light programming or lighting design. Do you think that these courses serve a real demand for graduates?
BR: I am not convinced they are the best way forward but equally there are no longer as many jobs in the industry that give you a chance to "learn on the job". There are less crew in every venue than before so you can't really afford to have a "trainee" filling one of those positions.
In many ways I would prefer to see more opportunity (with a reciprocal willingness from the technicians) for training "mid career" where people can learn more skills once they have been out in the industry for a while.
What would be your ideal education for new lighting technicians, to gain good experience and qualifications before coming to you for a job?
BR: Obviously it depends on the job, but our belief is that the qualification is less important than the person. A basic understanding of "the show must go on" and that deadlines are "real" are key elements.
We take on a lot of drama school graduates who come with a basic grounding in most aspects of the business but one of the issues with them is that they are all in such a hurry to be "lighting designers" or "production managers" by the time they are 25.
Thanks Bryan. That's really given us something to think about.
Next…
In the final part of this series about employers views on stage lighting education, we will pull together some of the answers from our experts and draw some conclusions. What qualifications do you really need to start in professional stage lighting? And how important is formal education to an employer?