In the second part of our series about stage lighting education and employment, On Stage Lighting talks to Operations Manager at a large UK lighting company.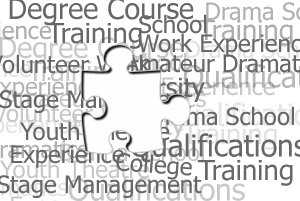 Today, we are putting John Wallace, of lighting giant Stage Electrics, on the rack. As a company that provides production lighting for a wide range of international events, the Stage Electrics family has trained and/or employed many of the production electricians in the UK. John has responsibility for managing large scale shows and their crews and knows a thing or two about being at the sharp end of stage lighting.
What is the most important thing that you look for when deciding to employ a newcomer into the lighting business? And how do your measure it?

JW: Genuine desire and interest is very high on the list and can be difficult to quantify. Demonstrating a willingness to learn, an aptitude for the job are also part of the decision making process.
There is a growing emphasis on provable training and skills – the business is becoming more "professional". Do you think that the "old" ways of getting into the business (like helping out at your local theatre) will become impossible or obsolete?
JW: No I don't think so, while experience is good but an proven wish to join the industry is very important. Displaying desire to work and gain experience, in any environment including amateur and local theatre, should be encouraged.

Stage lighting has more degree courses and specialist training focusing on particular areas like moving light programming or lighting design. Do you think that these courses serve a real demand for graduates?
JW: Any aspect of formal training should be encouraged, I think that there is now a better balance between 'artistic' and 'technical' courses on offer. The educational establishments are keeping close links with industry leaders to continue to produce good quality courses that provide a high standard of graduates.
What would be your ideal education for new lighting technicians, to gain good experience and qualifications before coming to you for a job?
JW: Experience counts considerably, none more so than practical "on the job" experience, something which is very difficult to gain as someone starting out .
We have had a lot of positive success from candidates that have graduated from practical degree courses, such as theatre craft or stage management. Graduates of apprentice schemes have particularly successful, although there are very few places available nowadays.
We also look to candidates that can demonstrate learning to a certain level although this is not necessarily essential as we also look to develop within the organization.
Thanks, John.
Next…
As an international Lighting Designer (and lighting industry superstar), Durham Marenghi is responsible for lighting design of many high profile shows. Durham takes time out of his busy schedule to tell us his thoughts on training, qualifications and his ideal stage lighting education.